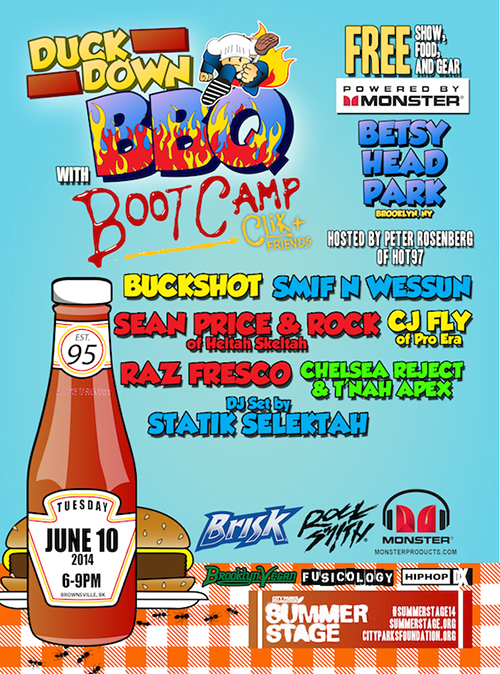 The annual Duck Down/Boot Camp Click Brooklyn BBQ is going down June 10th, from 6-9PM, at Betsey Head Park/Summer Stage Head Park in Brownsville, Brooklyn. The event with be hosted by Rosenberg, of Hot 97 with a DJ set by Statik Selektah. Duck Down recording artist Buckshot, Smif N Wessun, Sean Price & Rock of Heltah Skeltah will be performing live.
Fans in attendance will have the opportunity to receive a FREE Duck Down x Rocksmith T-Shirt; and Rocksmith Hats, along with Monster Products headphone giveaways throughout the evening.
Brisk Ice Tea will be providing FREE Refreshments to accompany the complimentary BBQ.